Cadillac is making a transition to all-electric powertrains across its passenger car lineup, and now, Cadillac Racing has announced that its first electrified race car just passed crucial testing and development milestones ahead of its competition debut late next month.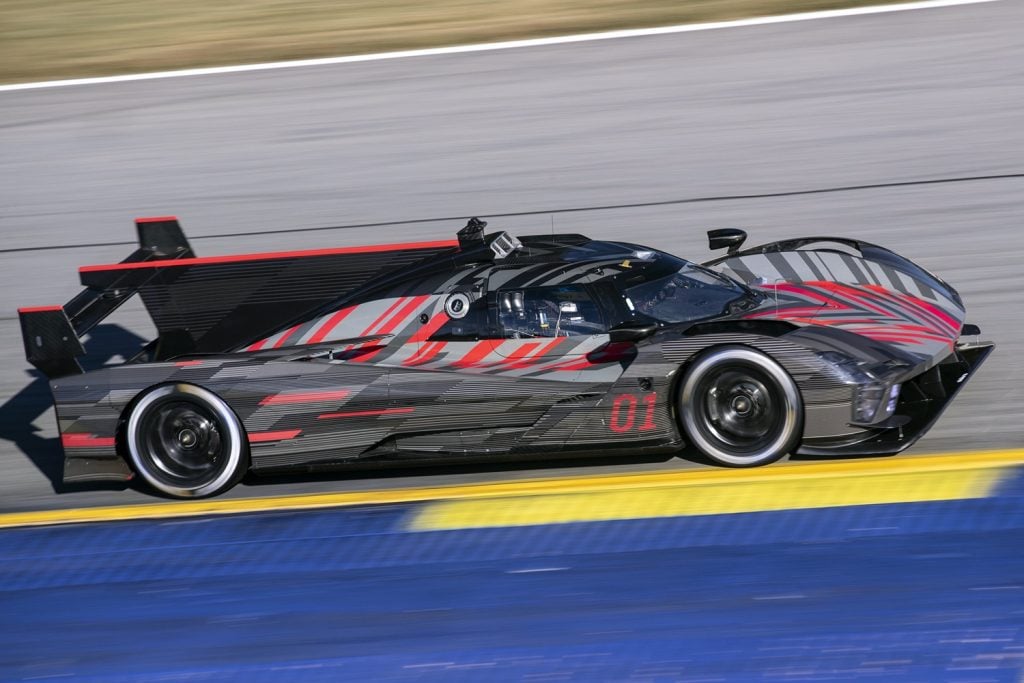 Testing for the new Cadillac Racing V-LMDh race car has been ongoing since July, with nearly 12,000 miles of on-track development accumulated thus far, including a 24-hour test at Sebring International Raceway with Chip Ganassi Racing, as well as a shorter endurance run with Action Express Racing. The testing covered night running and durability validation, providing Cadillac Racing with plenty of data to sharpen the new race cars prior to taking the green. Cadillac Racing also conducted testing in October at Road Atlanta immediately after the Petit Le Mans race, providing a helpful comparison with actual competition.
"To complete that endurance test was extra motivation for our team and provided a sense of accomplishment," said Cadillac Racing Program Manager Laura Wontrop Klauser in reference to testing at Sebring. "We still have a lot to do in a short time, but we are at the point where we are fine-tuning many things."
The Cadillac Racing team will continue its development efforts early this month with final testing planned for Daytona, where Cadillac Racing will participate in the IMSA-sanctioned manufacturers tests required for those set to participate in the series' new Gran Touring Prototype (GTP) class during the 2023 season.
Looking ahead, three competition-spec Cadillac V-LMDh race cars will debut in mid-January prior to hitting the grid at the Rolex 24 at Daytona, hosted by the IMSA WeatherTech SportsCar Championship. The debut will include the final race car liveries, and will be revealed online at Cadillac.com, as well as via the Cadillac V-Series Instagram account. Cadillac Racing will also participate in the FIA World Endurance Championship and legendary 24 Hours of Le Mans.
SOURCE: GM AUTHORITY