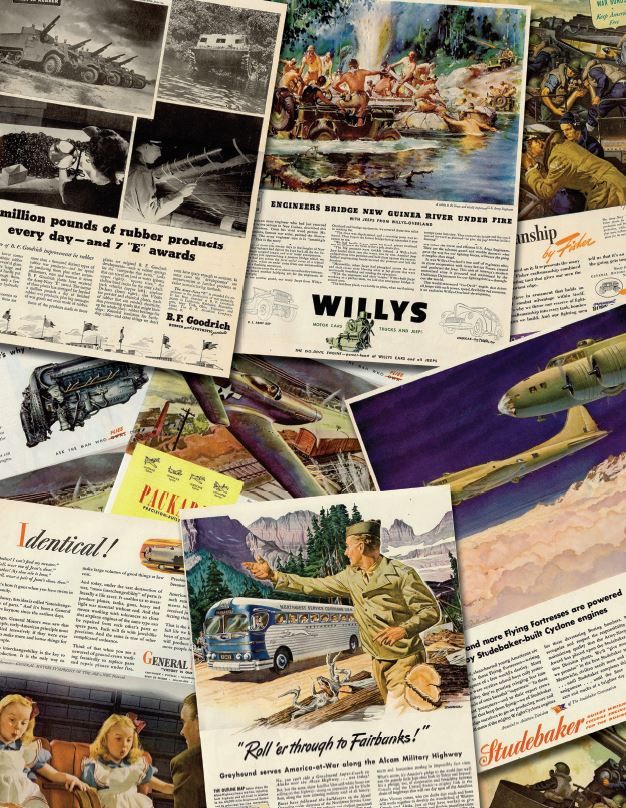 Class of '42
It was preordained, literally before the bombs even started falling: The good guys were going to win this one. A lifetime later, historians still emphasize the fundamental truth that there was no way, no conceivable possibility, that the Axis aggressors would come out of World War II victorious. The reason is that, despite all the horrific destruction and bloodletting, the Allies had one weapon in their arsenal that could never be outgunned. It was the sheer economic might of the United States, the world's most powerful industrial behemoth, and its workforce of millions. The people in the foundries, stamping plants, and on the assembly lines of America were patriots, committed to freedom, fully cognizant of the menace confronting the world. Our allies were desperately dialing 9-1-1, seeking weapons and everything associated with them.
And the American auto industry delivered the goods. In one motion, it transformed itself from an anchor of the civilian economy to a juggernaut building hugely complex war materiel that was needed right now, by everybody. Detroit produced automatic cannons, trucks, aircraft engines, whole bombers, and even cargo ships, all by proven mass production and expertise in quick-turnaround annual tooling changes. What the skeptics said could never be done, the auto industry accomplished. Through it all, however, cars continued to trickle out of the nation's auto capital, just looking different, and in far fewer numbers, than America had been used to seeing.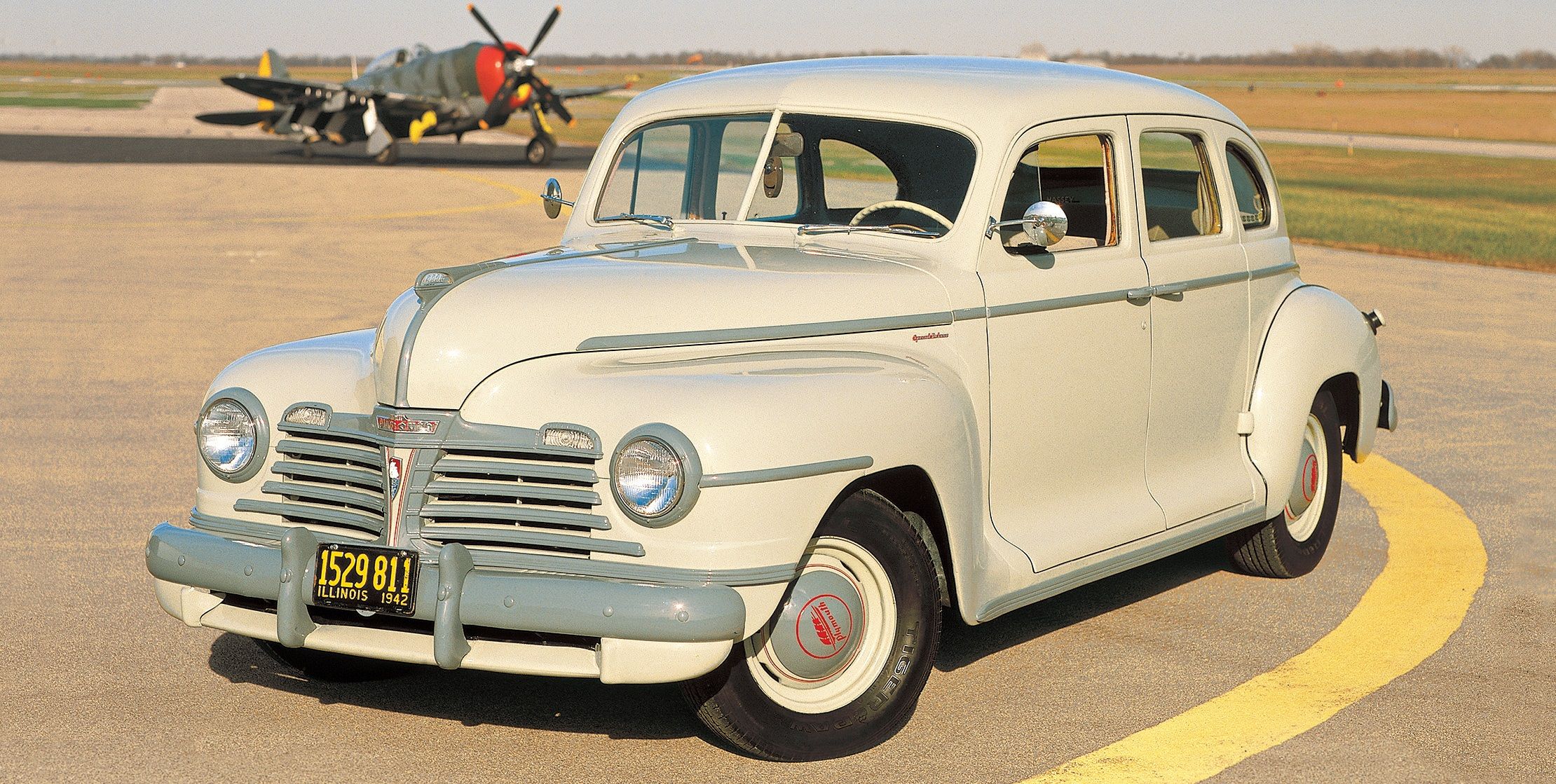 Production of the 1942 cars got underway in July 1941, with war clouds darkening the world. Chromium had already been designated as a strategic metal by Washington, and its availability for civilian use was strictly limited. Plymouth, which managed to build nearly 123,000 cars before civilian production stopped, had already shorted the side spears on its 1942 models to save chrome before going to entirely painted "brightwork," including the cars' new grille treatment. These cars, soon duplicated by the rest of the industry, became known as "blackout" models. At Chevrolet, 1942 car production came to a few less than 255,000 units, mainly in the Master DeLuxe and Special DeLuxe model ranges, their trim now painted in contrasting shades of blue, green, or maroon. By August 1942, the government had ordered that all unsold civilian automobiles be placed in interior storage for the duration of hostilities, with prices federally set to forestall gouging in the marketplace. Today, an authentic blackout Chevrolet from the war years is a rare and valuable find. Despite the national emergency and truncated model year, 1942 U.S. car production came to 930,855 units, led by Chevrolet. Within months, about 95 percent of Detroit's massive capacity was dedicated to wartime production.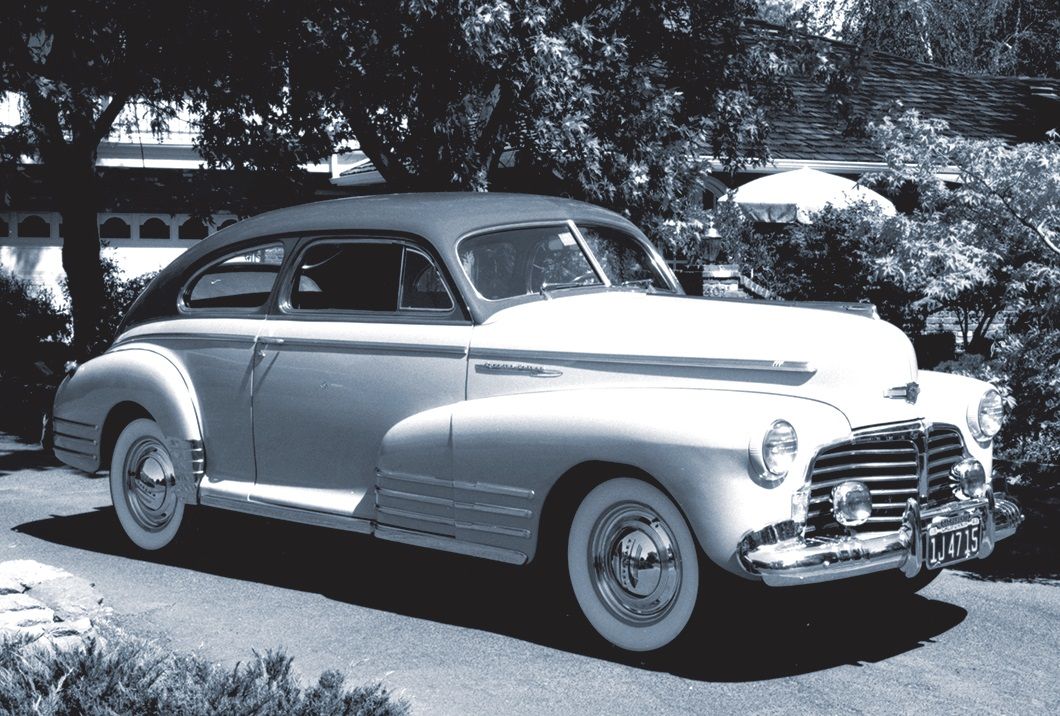 With chrome unavailable, the domestic auto industry went to thin-gauge sheetmetal or more rarely, stainless steel, when it came to creating trim pieces during the war. At Cadillac, many of the 1942 models that had been built already had chrome trim, which, under new federal rules, had to be covered up to keep the brand from enjoying a sales advantage. Cadillac opted to paint over the brightwork in either off-white or gray. Ford managed to build just over 160,000 cars for the 1942 model year, identified by the narrow waterfall in the center of the grille, which had a body-colored surround. Mercury, which used thin horizontal grille bars for its 1942 models, briefly offered Lincoln's Liquamatic Drive transmission, ultimately a flop, during that year. Packard's very abbreviated 1942 production included a One-Twenty Eight Clipper Custom sedan, finished in olive drab, that became the personal conveyance of General Douglas MacArthur. The car still exists. About 41,000 Hudsons rolled out of the Detroit plant for 1942; mostly with bumpers as their only chromed components.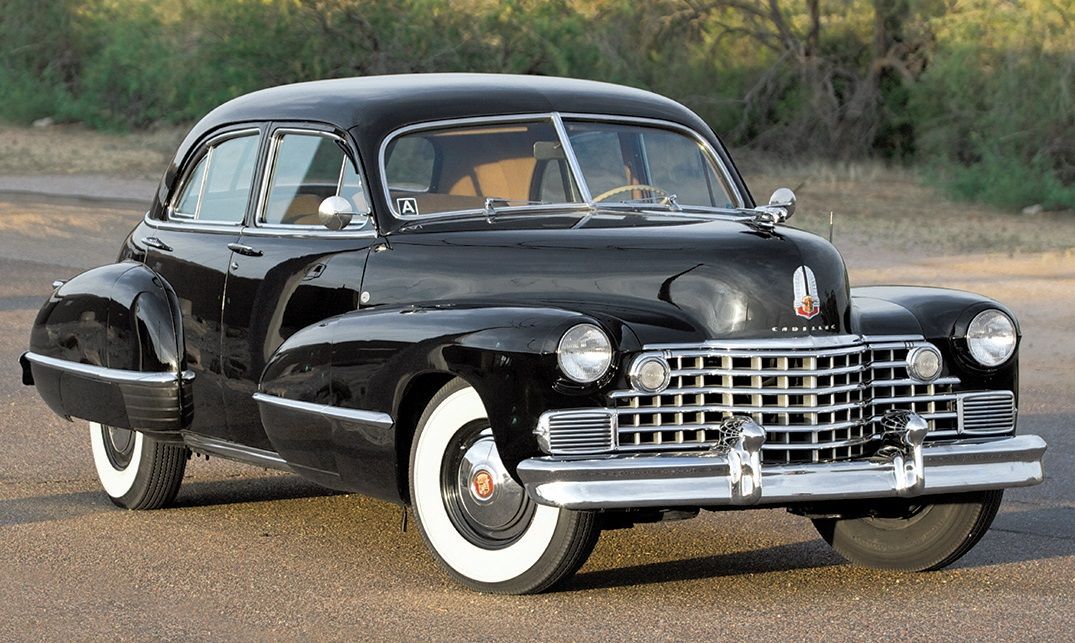 Amazingly, premium cars were not only produced in 1942, but found buyers. One of the most prestigious American cars in 1942 came from Chrysler in the form of the "barrelback" Town & Country sedan-wagon, with its clamshell rear doors. Wood wasn't rationed but as of December 31, 1941, using chrome to brighten cars was out. Chrysler still managed to build 999 of them, most with painted trim, before production was halted. Ever the innovator, Ford made extensive use of new plastics to replace interior trim and parts previously made from castings including zinc, another strategic metal, in the 160,211 cars it built for 1942.
What's really amazing about all this is that as late as 1939, the United States didn't even have a proper wartime army. Isolationism was a significant force in U.S. politics. By 1940, the United Kingdom was being bombed nightly by the Luftwaffe. After winning a third term in the White House, President Franklin D. Roosevelt proclaimed that henceforth, the United States would be the "arsenal of democracy," and publicly guaranteed support for the embattled Britons by signing the Lend-Lease Act, a brilliant piece of legalese that allowed America to claim neutrality while still shipping weapons and other gear to England. Then came Pearl Harbor. Roosevelt had already approached General Motors president William Knudsen to take charge of the new national War Production Board. Knudsen, who'd also been a top lieutenant of Henry Ford, immediately recruited Studebaker president Harold Vance and Chrysler president K.T. Keller to the effort. Conspicuously absent, for reasons we'll discuss a little later, was Ford himself.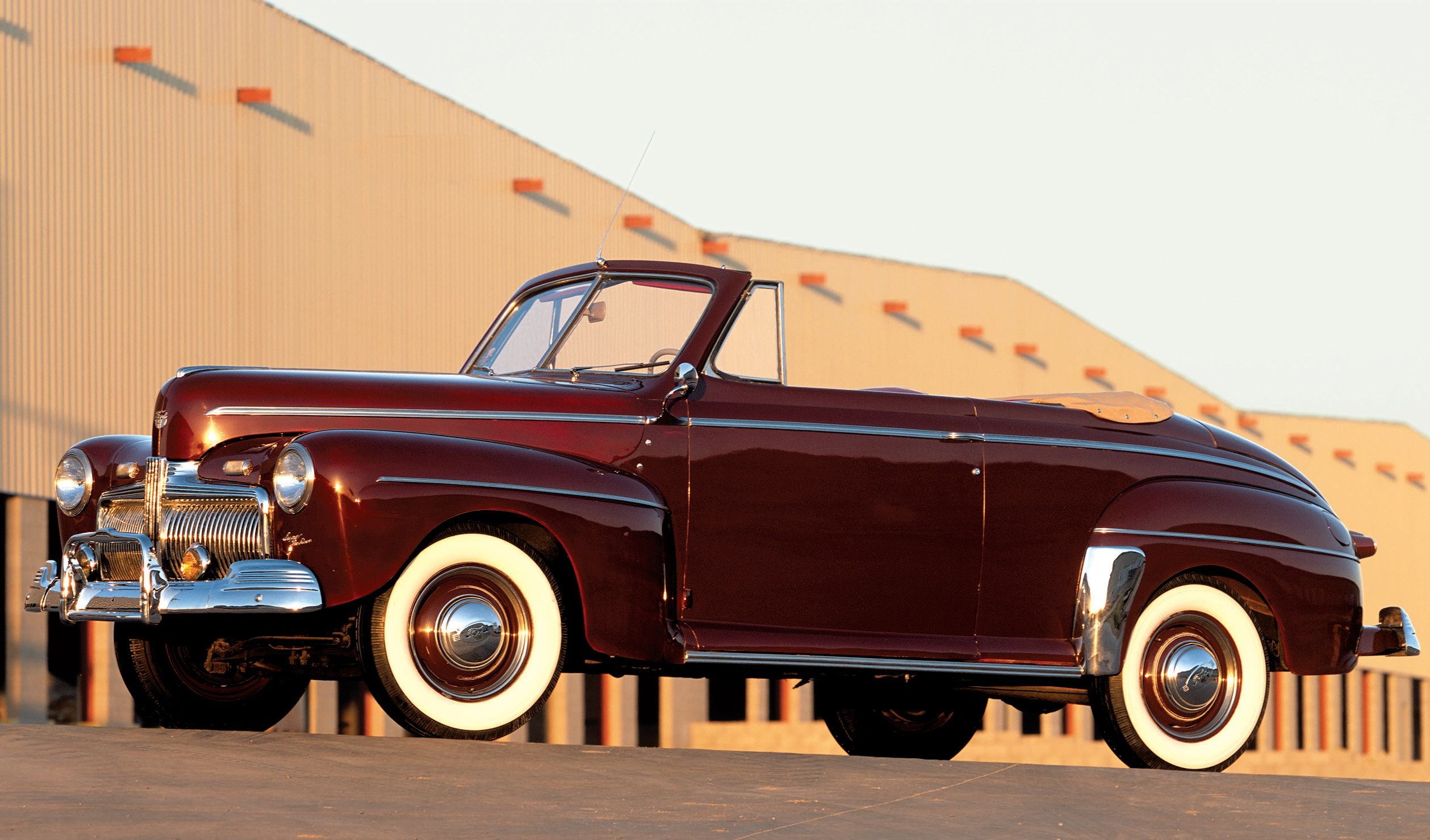 This year will mark the passage of 75 summers since the catastrophe of global war came to end. It's still sometimes difficult to grasp the enormity of what the auto industry, and American society, accomplished during those years. When it came to driving, the American public readily embraced sacrifices it hadn't been asked to endure since the automobile arrived. First among those new realities was that in most cases, you simply couldn't buy a new car. Knudsen's office did an inventory of cars remaining in manufacturer's inventories when civilian production ended, as a Ford Tudor rolled off the line on February 2, 1942. A total of 532,000 new cars were in the industry's pipeline. They were immediately requisitioned by the government, with the cars sold individually on a strictly monitored as-needed basis to people judged essential, including physicians, police officers, firefighters, critical war workers, and even traveling salesmen. By this time, gasoline and rubber were already being strictly rationed, which meant the favored pastime of the Sunday drive was over for the duration.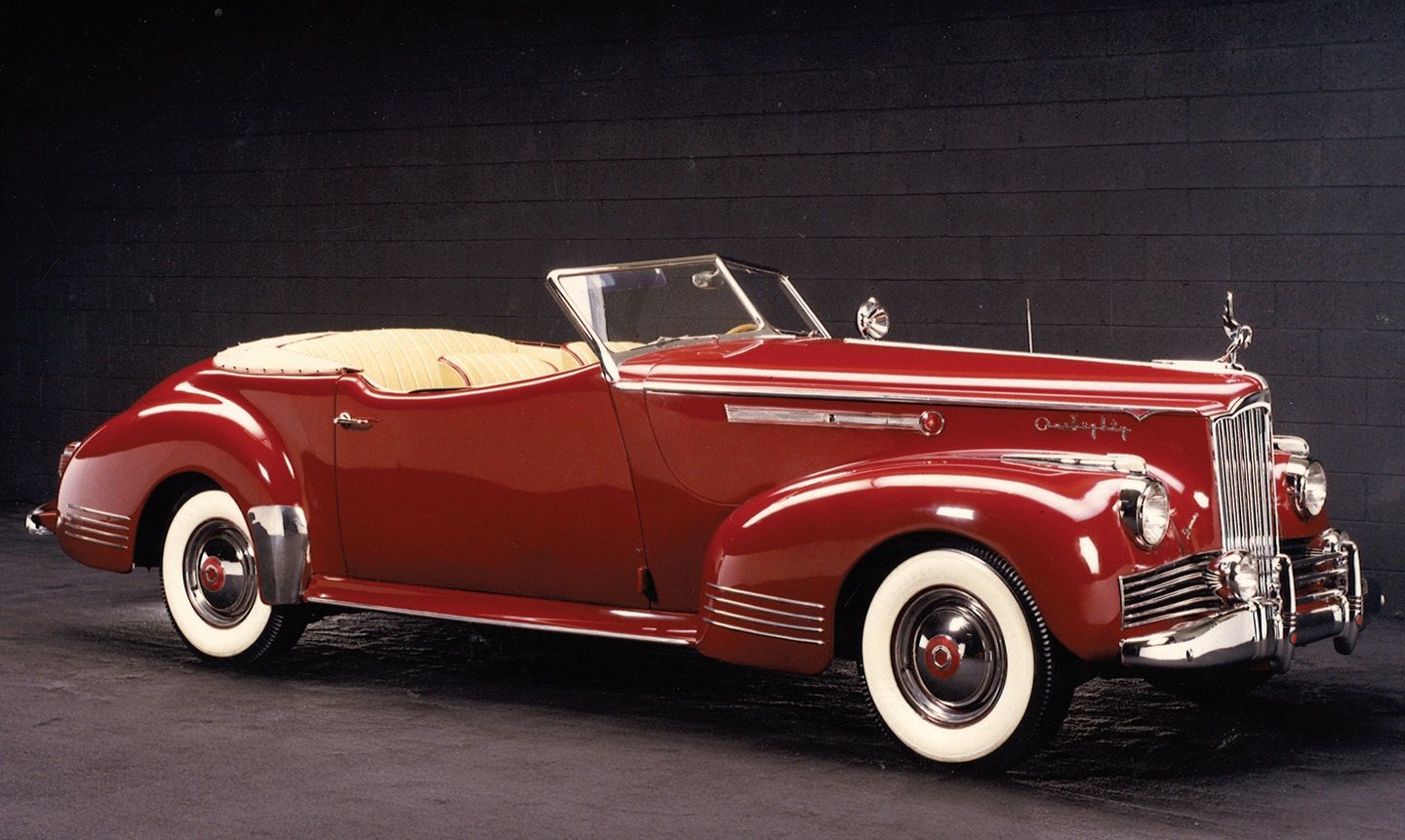 There were other tribulations, of course. Some of the grandest cars ever built in America had their status diminished by the conflict. Huge, fuel-ravenous luxury cars such as Duesenbergs, Lincolns, and Cadillac V-16s were either banished to cheap used-car lots, converted for use as wreckers—new trucks were also very scarce during the war— or simply given up during home-front drives for donated scrap steel. Dealers, too, had to adapt in a hurry. Chevrolet retrained its force of 8,000 to focus on providing service to existing fl eets of civilian vehicles, since it had no new ones to sell. One such dealership, in Clinton, Iowa, converted its showroom into a bowling alley, but remained in business. One major GM plant, at Saginaw, Michigan, was dedicated solely to producing replacement parts, so the nation's existing fleet of GM vehicles could be kept running.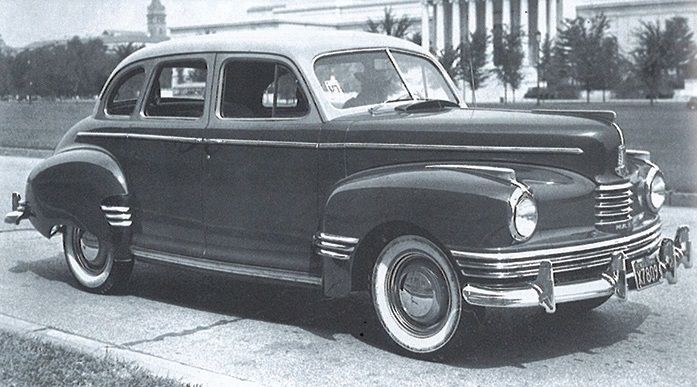 All told, about 1,000 factories in the United States that had produced new vehicles, or their components, changed over completely to military production during the war. Think about this: Between 1918 and 1933, only 35 tanks were built in this country. Between 1941 and 1945, that number zoomed to more than 88,000. Almost 275,000 aircraft, many with Detroit-produced engines, were built in the same time period. The great industrialist Henry Kaiser wasn't even in the auto industry yet, but still managed to build Liberty ships on an assembly-line basis. Henry Ford, an ardent isolationist, at first refused to build Rolls-Royce Merlin aircraft engines for England, enraging Knudsen, who'd left Ford's employ less than amicably. Ford was deeply skeptical of the war, but warmed to Roosevelt's challenge that the auto industry could successfully build aircraft on assembly lines. Ford allowed a new plant to be built on farmland he owned outside Ypsilanti, Michigan. By war's end, Willow Run produced more than 8,600 B-24 Liberator bombers, and Ford also produced more than 281,000 copies of Willys-Overland's lightweight scout car, the immortal Jeep, built under license because of Ford's yawning production capacity.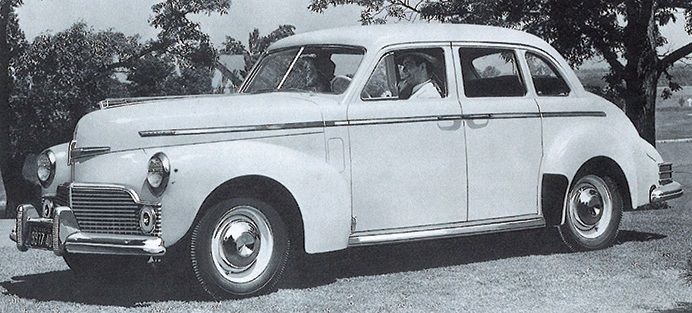 Packard, which had been battle-tested by building the Liberty aircraft engine during the First World War, used that expertise to mass-produce the Merlin engine. Studebaker built trucks and Wright-Cyclone aircraft engines. Under Keller's tutelage, Chrysler built the first combat-ready American tanks of the war, the M3 and M4. At GM, Chevrolet and GMC kept the Army and Marines rolling with their heavy trucks, especially the CCKW "deuce and a half."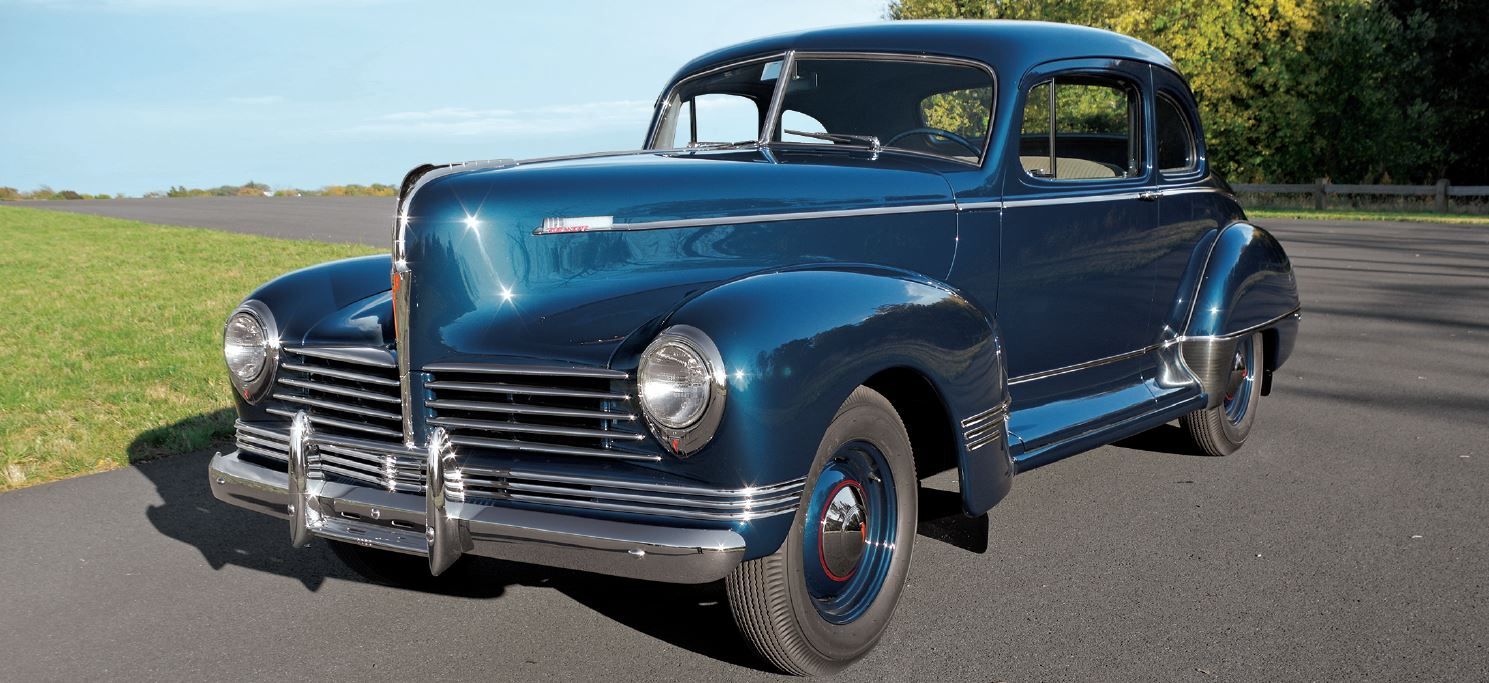 Other GM divisions, like Oldsmobile and Pontiac, focused on building specialized weapons and munitions such as antiaircraft guns and ammo for all sorts of heavy fieldpieces. Cadillac's famous V-8 found its way into the engine bays of a whole range of fighting vehicles. The Independent manufacturers were in the program, too. Nash busied itself building aircraft propellers and licensed copies of Sikorsky light helicopters. The Oerlikon 20-mm automatic cannon became a Hudson product. By the time the war ended, two of the top-three U.S. defense contractors in terms of volume were automakers. Military goods accounted for 40 percent of the U.S. gross domestic product.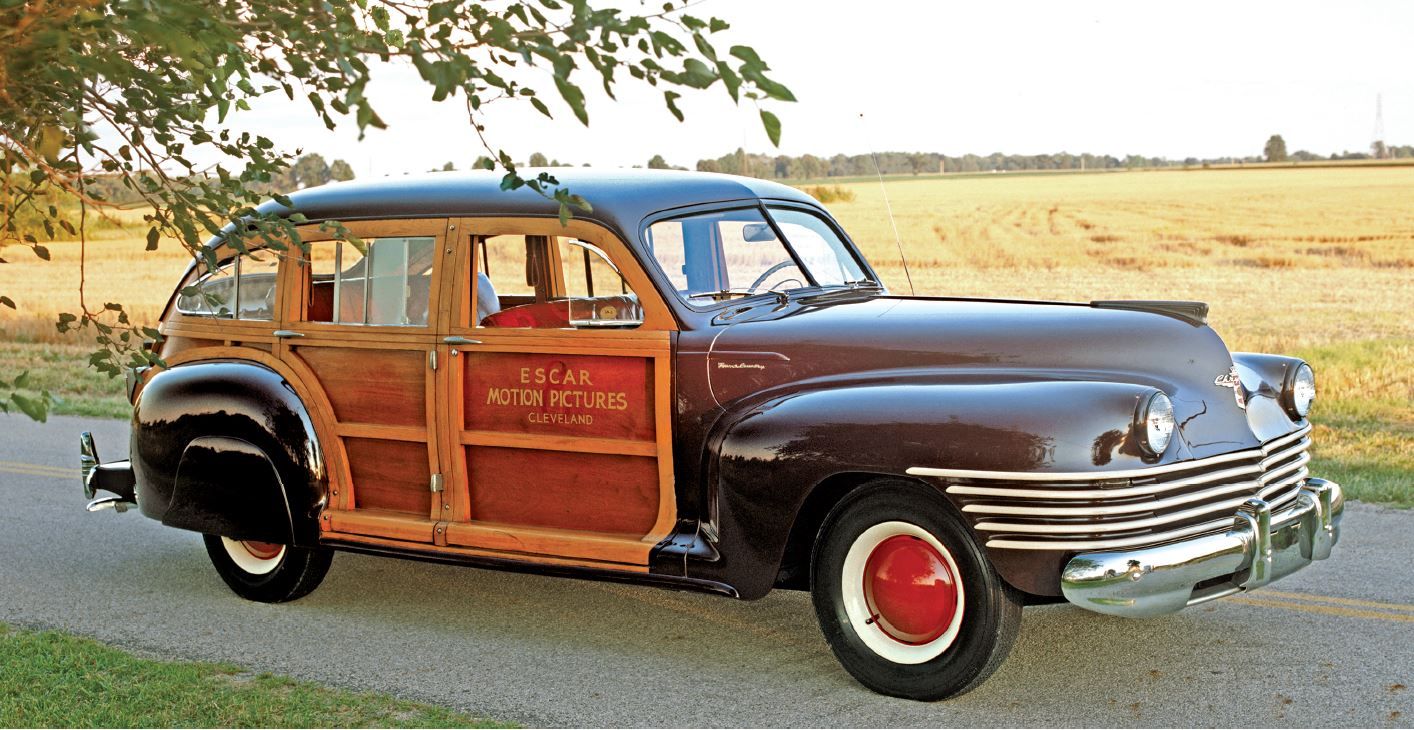 No view of Detroit in 1942 would be complete without mentioning what happened after the war. Ford led the charge back to civilian production, presenting the first 1946 Ford to President Harry Truman. That foretold the industry's return to serving a public battered by the Great Depression and then, by the most savage conflict in human history. But again, Detroit was ready. The resumption of civilian auto sales touched off the great boom of the 1950s, during which Detroit helped propel the greatest expansion of the consumer economy the world had ever seen.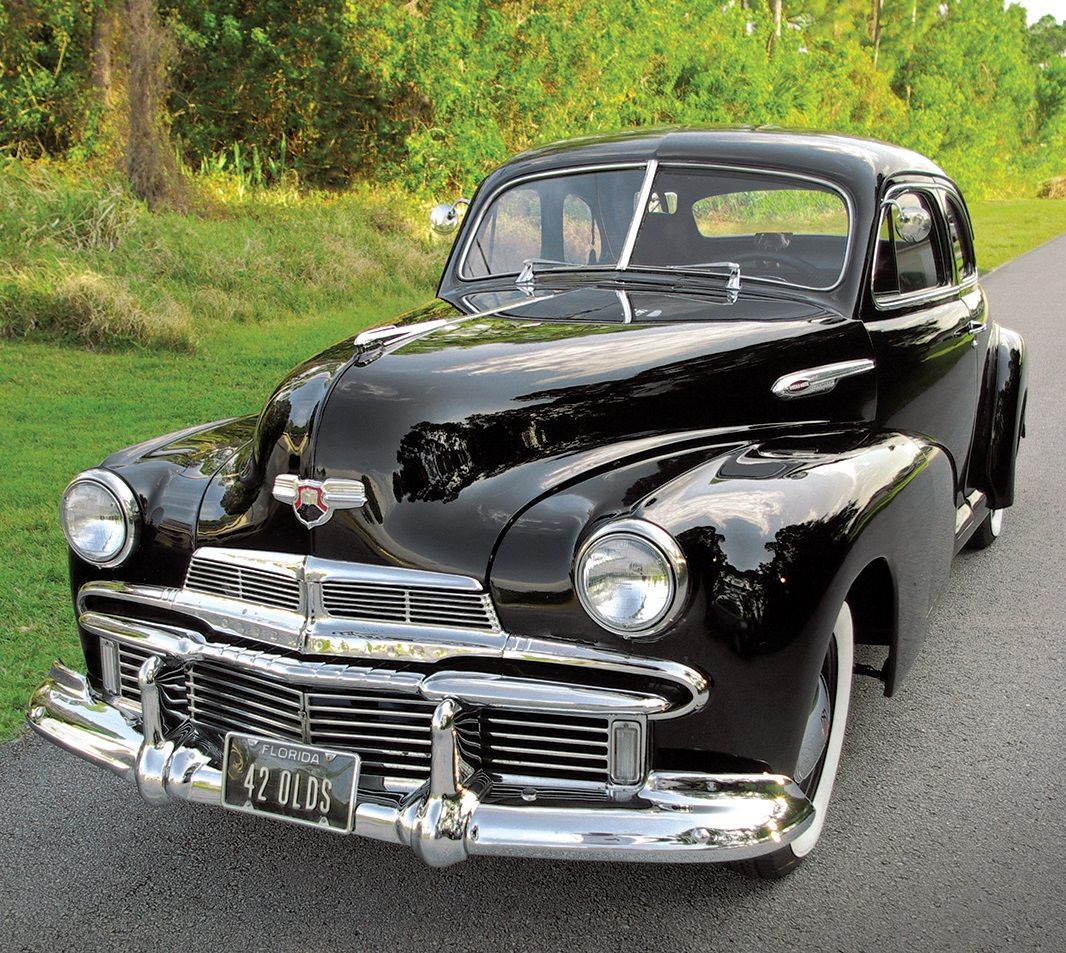 Oldsmobile produced cars across three model ranges, including the base Special lineup, called Series 60. Just 4,173 copies of the Special Club Coupe were built in 1942, priced at $1,035.
SOURCE: Hemmings