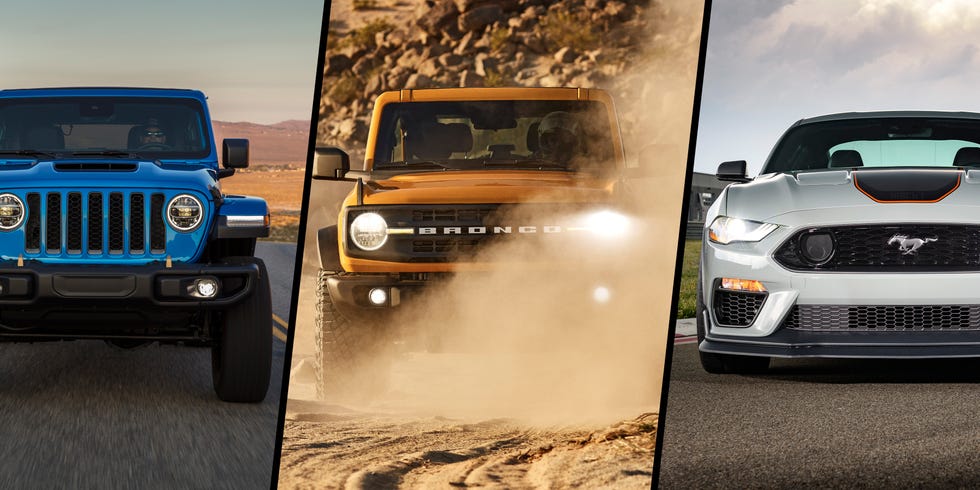 AUTOWEEK
So keep raising those hands!
A few months ago, the Ford Bronco finally put tires to dirt in the middle of a pandemic. The Bronco serves to take away sales from the Jeep Wrangler. It has basically owned the off-road segment for decades. The big news was Ford would issue a manual transmission for it, but bad news came next when we found out it wouldn't be available on the toughest-spec, Sasquatch model. The public cried out, via Twitter and elsewhere, and Ford decided to go back and offer the seven-speed stick.
A few months later, Ford did a similar thing for the Mach 1 Mustang, changing up and offering the hardcore Handling Package with the 10-speed automatic transmission. Jeep has selectively offered features for years including manuals, engine choices and top options. What we wanted to know is, what really goes into such a decision?
Automakers always say, "The customers wanted it," but we wanted to find out if that was just an announcement to make news. Turns out, it's far from the only factor. It starts with money, but not in the black-and-white, bottom line, balance sheet sense. It needs to make business sense. There are a multitude of factors besides hand raisers getting companies like Ford and Jeep to change course.
The first thing you need to know is that it's not just about hand raisers, it's about really understanding customer feedback and prioritizing resources.
"There is always a group of people that want something different, they want a Bronco that's autonomous, they want it to fly," Jeff Seaman, Ford Global Program Engineer, told Autoweek. "There are all sorts of things that people want, but what we're really asking is 'what they would use it for and why?' With the Bronco Sasquatch situation, we had the best-in-class crawl ratio with the manual and 35-inch tires, so it makes it a very compelling package. It's less about 'hey we should have' and more about 'why.'"
"I go back to the Henry Ford quote that said," Seaman continues, "'If I had asked people what they wanted, they would have said a faster horse.' The simple thing is, when you listen to why they want it (instead of what they want), that's when you really understand it."
When Ford said it was thinking about offering the manual transmission with the Bronco Sasquatch, customers and enthusiasts came out in droves. At that point, Ford put a team of five together with Seaman at the helm and in 30 days they did the CAD work, testing and assessments. Everything moves quicker now, and thankfully much of the needed work was software and calibration. The components were all there.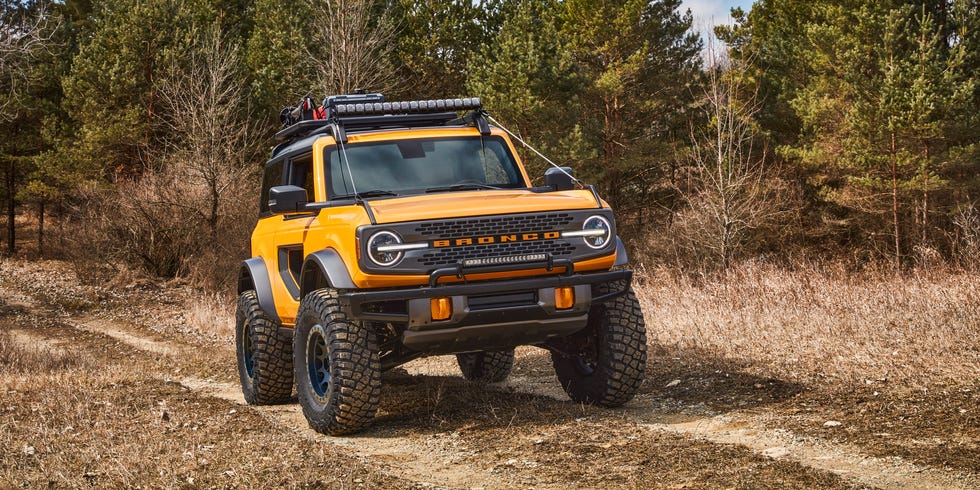 The Ford Bronco is loaded with special features, gleaned from customers.