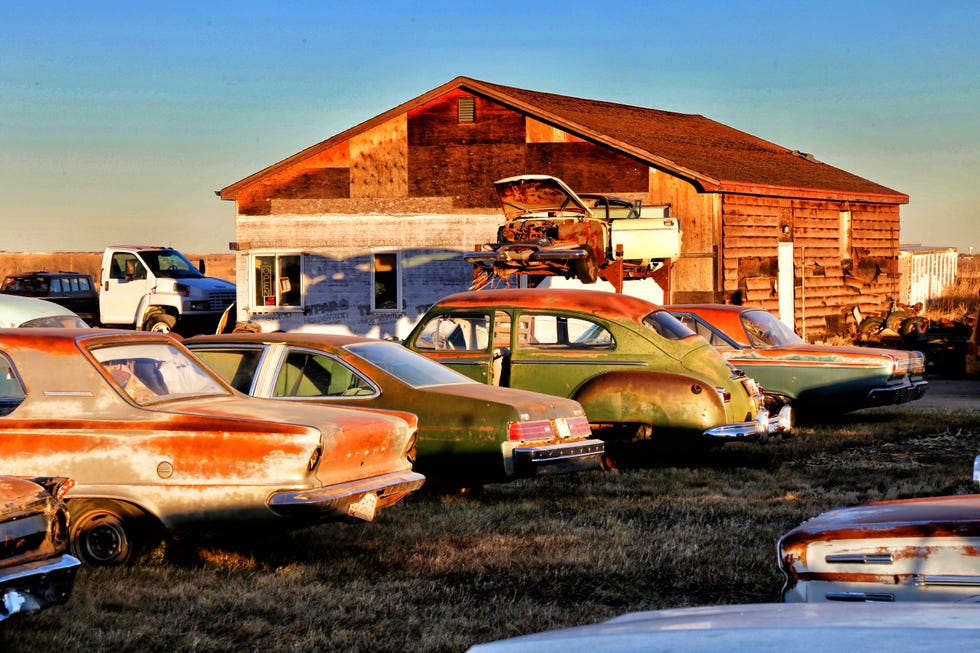 MIKE MAGDA
McPherson Auctions' "Moore Family Car Collection" offers 2000 rusty MOPARs and a million other possibilities.
Online Auction from South Dakota will eventually offer 2000 cars
Lots of memorabilia is online, too
Decorate the tree with chrome script!
I was just scrolling through the Moore Family Car Collection at the McPherson Auction website and suddenly I had had all kinds of ideas. All those chrome car logos for DeSotos and Chryslers, those hood ornaments, the ones from the '50s and '60s shaped like jet airplanes, that Cadillac V16 distributor cap? Surely I could make something from that? Or just hang them on the wall? Or better yet – Christmas gifts! Who wouldn't want a Chrysler Coronet chrome script? Scrooge, that's who!
My friend Mike Magda drove out to the auction site near Rapid City, South Dakota and started bidding on some Hemi valve covers to hang on his wall. It's he you can thank for all these photos. I learned of the auction from Mike's social media post.
"A long-time, family-owned salvage business is selling off the first of some 2,000 vehicles this week," Mike wrote. "The owners are heavy into MOPARs, so there are plenty of old Hemi-powered cars and trucks. They also have a fondness for Internationals. I saw a handful of very restorable Scouts, a nice Ramcharger and a Matador that could be a great project. Also found a decent Mercury Bobcat that would make a nice Nostalgia Pro Stocker!"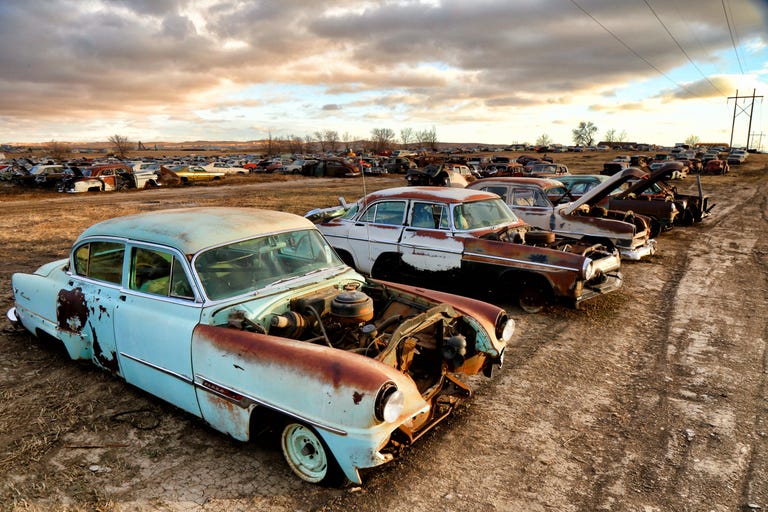 A little work, a hood, some clean gas and voila, it'll be runnin' like a Swiss watch!